A couple weeks ago I was in Atlanta for one of our live, public training workshops for The Focus Course.
Here are a couple of photos I snapped during the week.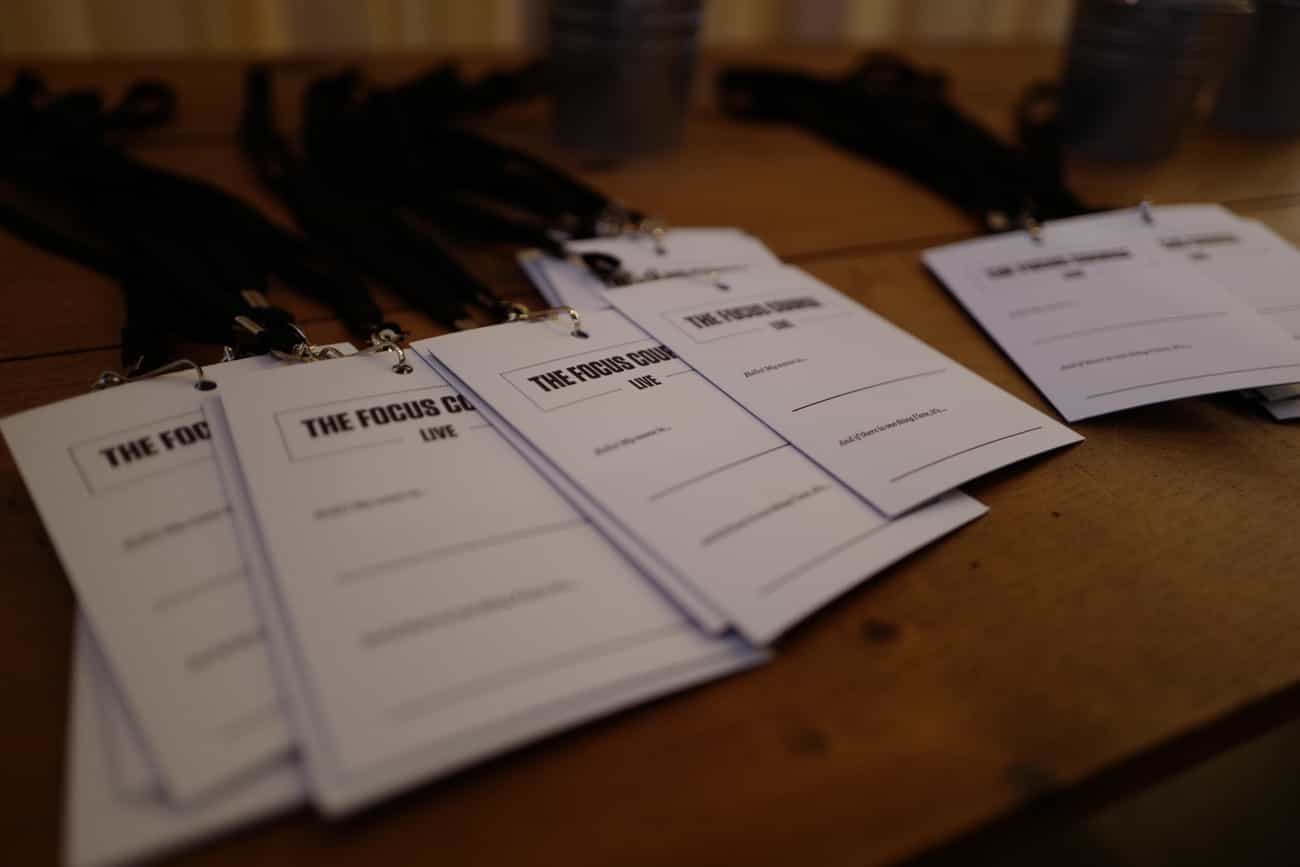 The name badges, set out ahead of time.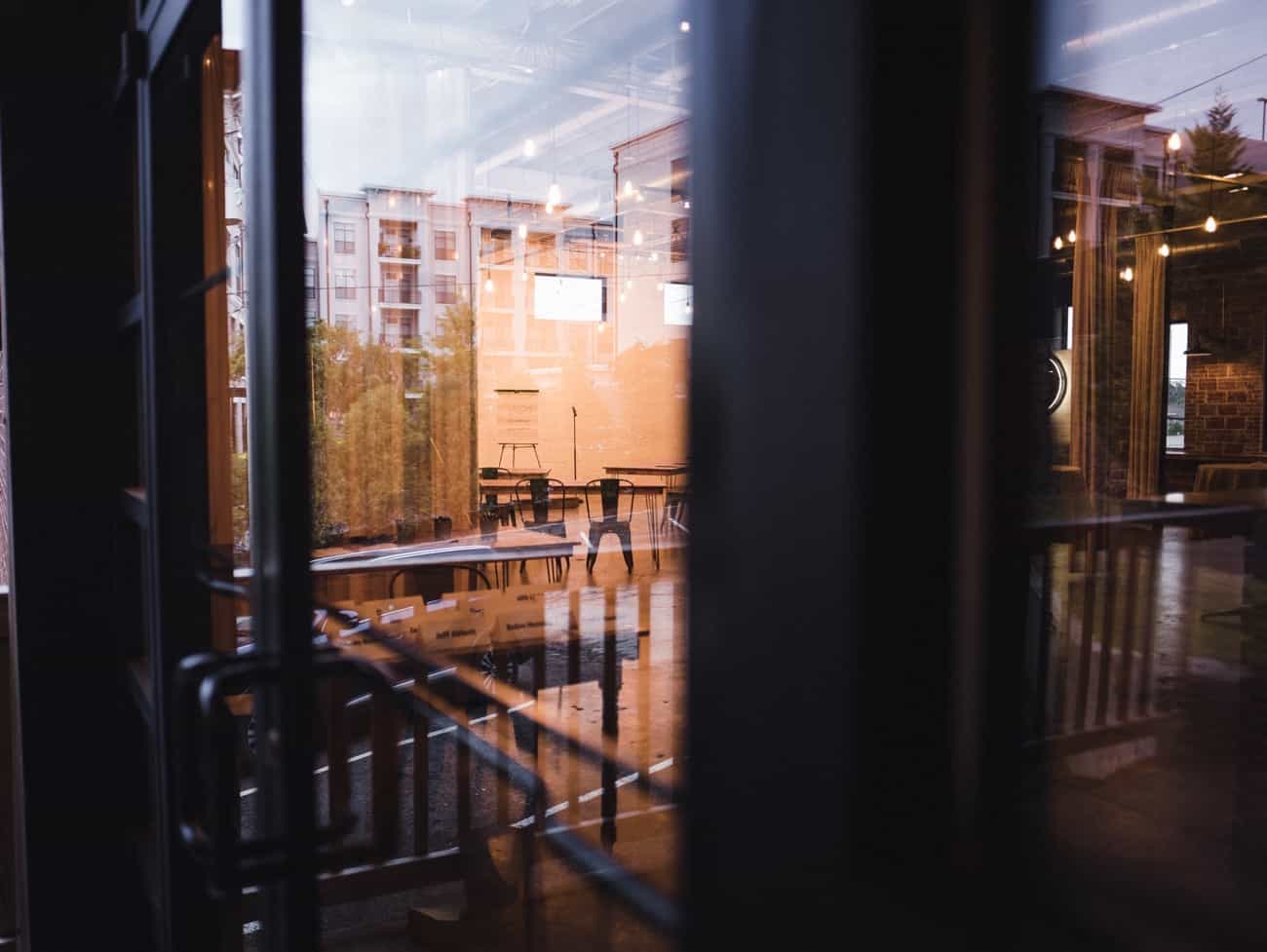 Artsy photo of the venue, taken from outside the front door.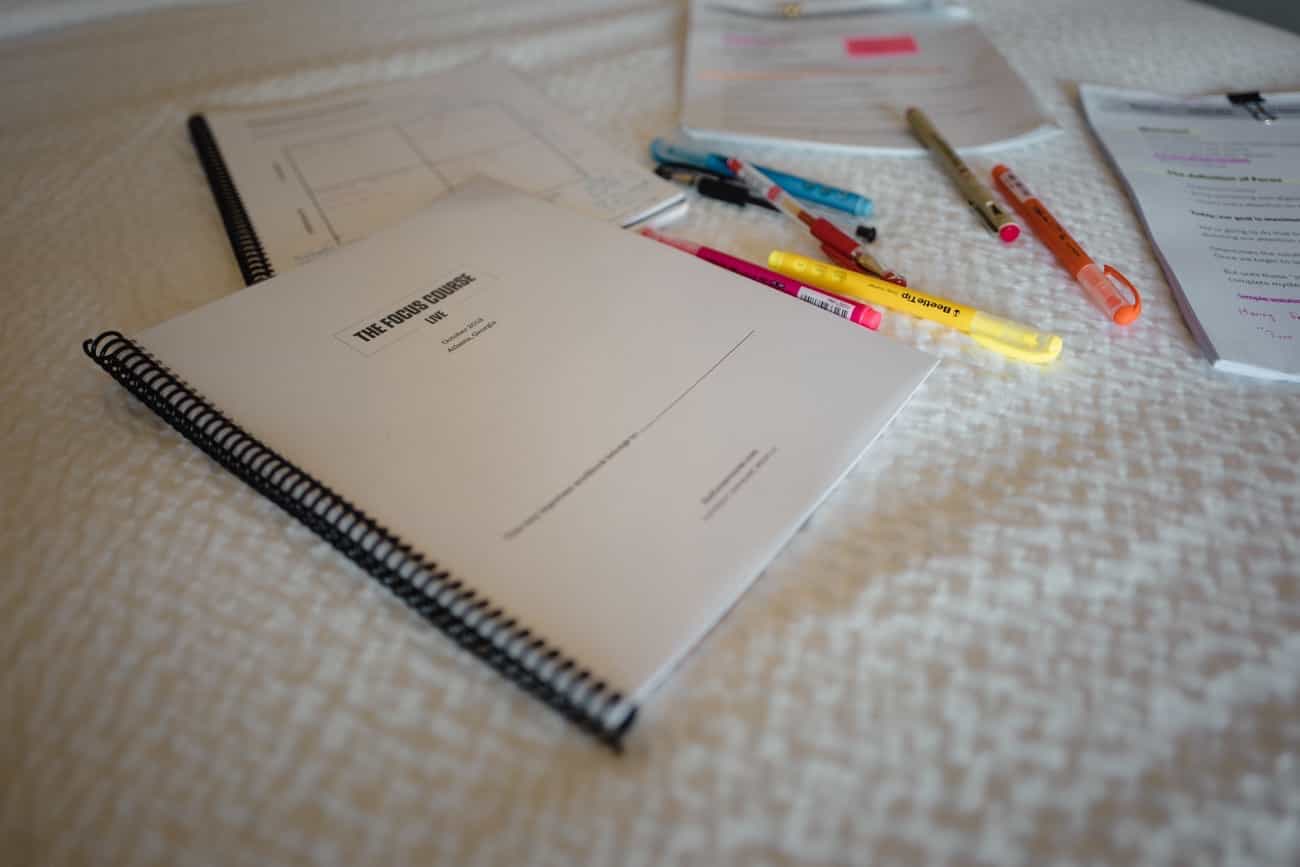 What it looked like for me to be reviewing my notes in my hotel room the evening beforehand.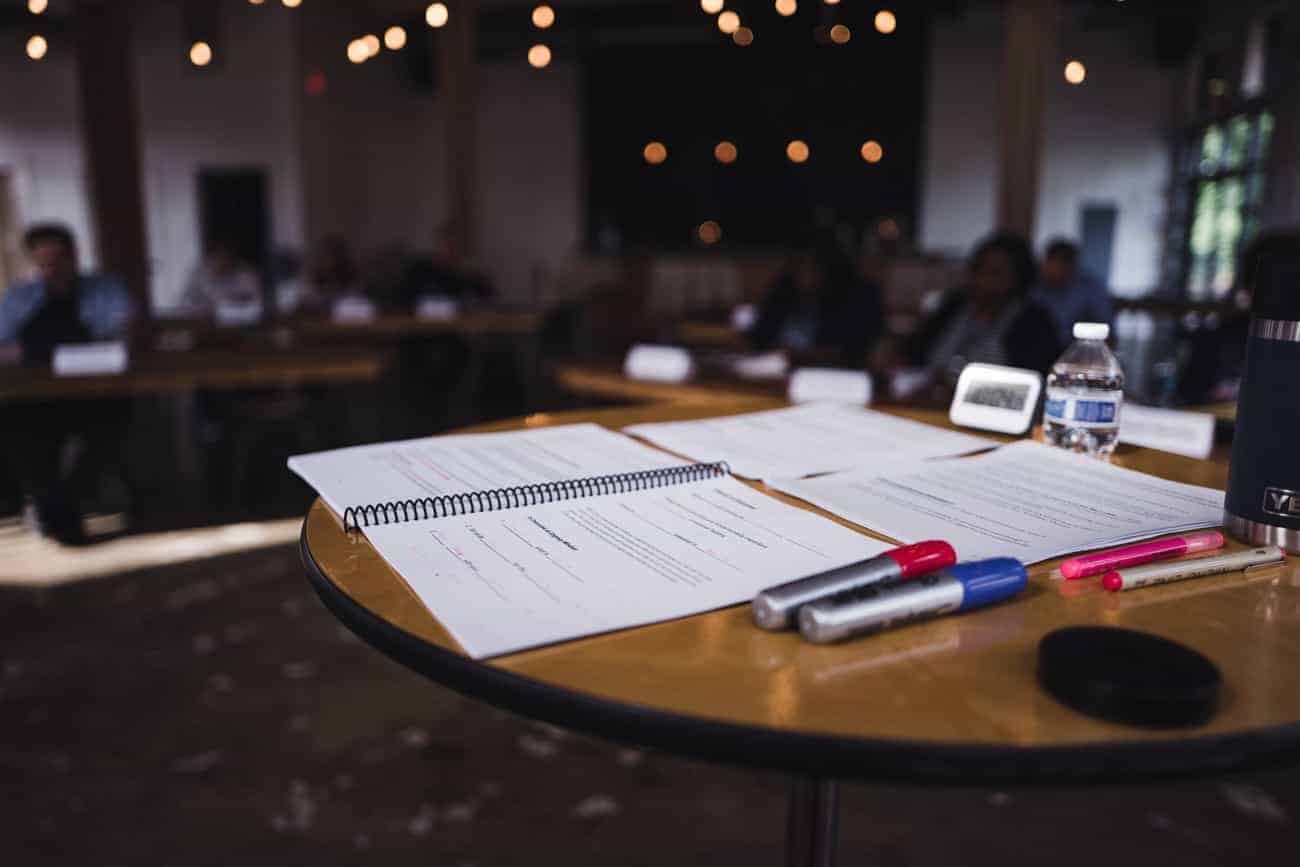 My view from the front of the room.
—-
One of the big, overarching pillars of the Focus Course LIVE is this:
To help folks (1) get clear on the vision they have for their work and life, and then (2) create the space they need in order to walk that out every day in the small things.
In short, the aim is to begin building habits that manifest the vision and values of your life.
Like this:
What is an important value in your life?
What would it look like for you to build it into your every-day life?
Here are some examples of aligning values with regular actions in your time and energy:
Generosity: Incorporate charitable giving as part of your monthly budget.
Creativity: set aside time each day to write / take photos / draw / etc.
Health: Adjust your diet; have an evening shutdown routine for better sleep.
Relationships: Schedule and protect intentional time with the most important people in your life.
Building habits around your values is a profound way to radically change your life.
It will help you to constantly focus on doing the actions that matter and that will lead you to the outcomes you want.
. . . .
All that said, our Atlanta workshop was so much fun!
It is such a joy and honor for me to walk people through this process. I absolutely love it!
And my team did great! Isaac and Joanna handled all the event details and logistics and have helped develop an event brand that is classy, warm, and full of the little details. Plus, our senior editor, Jeff Abbott, was able to come join us as well!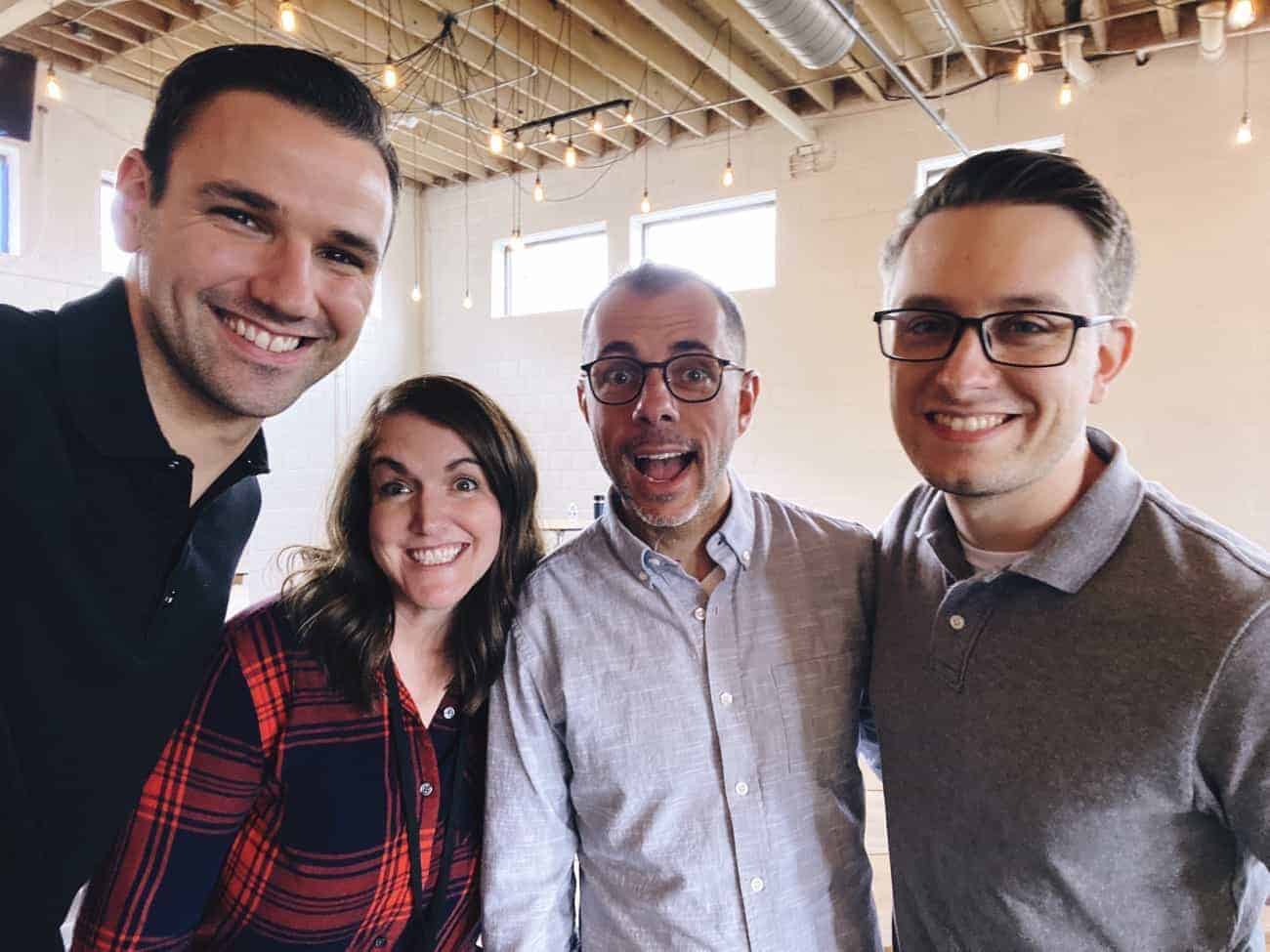 Isaac, Joanna, myself, and Jeff.
—-
Our next Focus Course LIVE workshop will be in the Spring of 2020 here in Kansas City. I'll share more once the dates are landed.