[About a week ago](https://twitter.com/shawnblanc/status/1196188751518715904) I moved all the icons off my iPhone's first Home screen.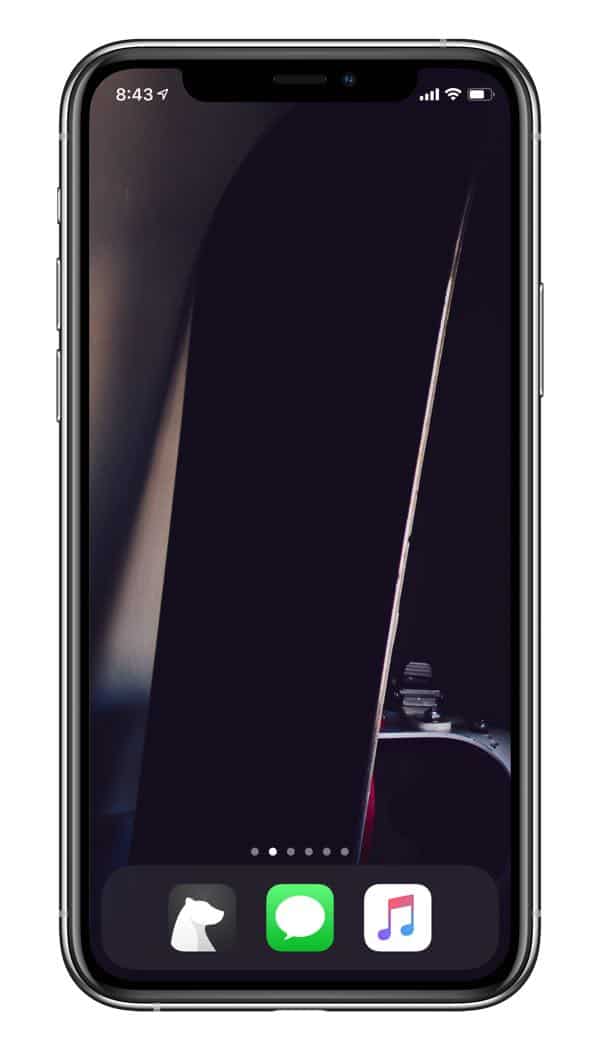 Basically I moved everything over by one screen. So the first Home screen became the second, the second became third, etc. Now, my iPhone's first Home screen is blank.
I just finished the book *[Make Time](https://amzn.to/2OI3nep)*, by Jake Knapp and John Zeratsky. And one of their suggestions for reclaiming time in your day and improving your focus is to remove all the apps from your first Home screen.
In the same way that a small little meteor rock can strike the earth and create a huge crater — so too can small little interactions with our phones end up creating huge craters of time in our day.
In terms of absolute efficiency, a blank Home screen is not exactly the most *efficient* Home screen. By moving everything away from the first Home screen, it means my most-used apps — aside from those 3 in the Dock — are now one additional swipe away.
But I'm okay with that added bit of friction. It ensures that I'm being a bit more mindful and intentional when using my phone. I don't know how many times I have unlocked my iPhone to do something, but then *forgot* what that thing was the moment I was at the Home screen. Over the past week, when I'm presented with that blank Home screen it helps me stay on track with what I'm on my phone for.
Secondly, I think the blank Home screen looks pretty great.
Lastly, I've found that the blank Home screen makes it easier to *stop* using my iPhone when I'm done with a task.
I always swipe up and up in order to exit out of the app I'm using and then exit back to my first Home screen. And so now when I do that, I end up back at the empty Home screen. And for some reason, that brings a sense of closure.
—-
Side note: moving all my apps was a giant pain in the app. I had to move each folder one by one, from screen to screen. You can tap-and-hold to get into wiggly-app mode, and then once you've selected one app you can tap on other apps to select a whole bunch and move them all at once. It took me about 15 minutes — but it was actually a bit cathartic, and I deleted / rearranged some apps in the process.