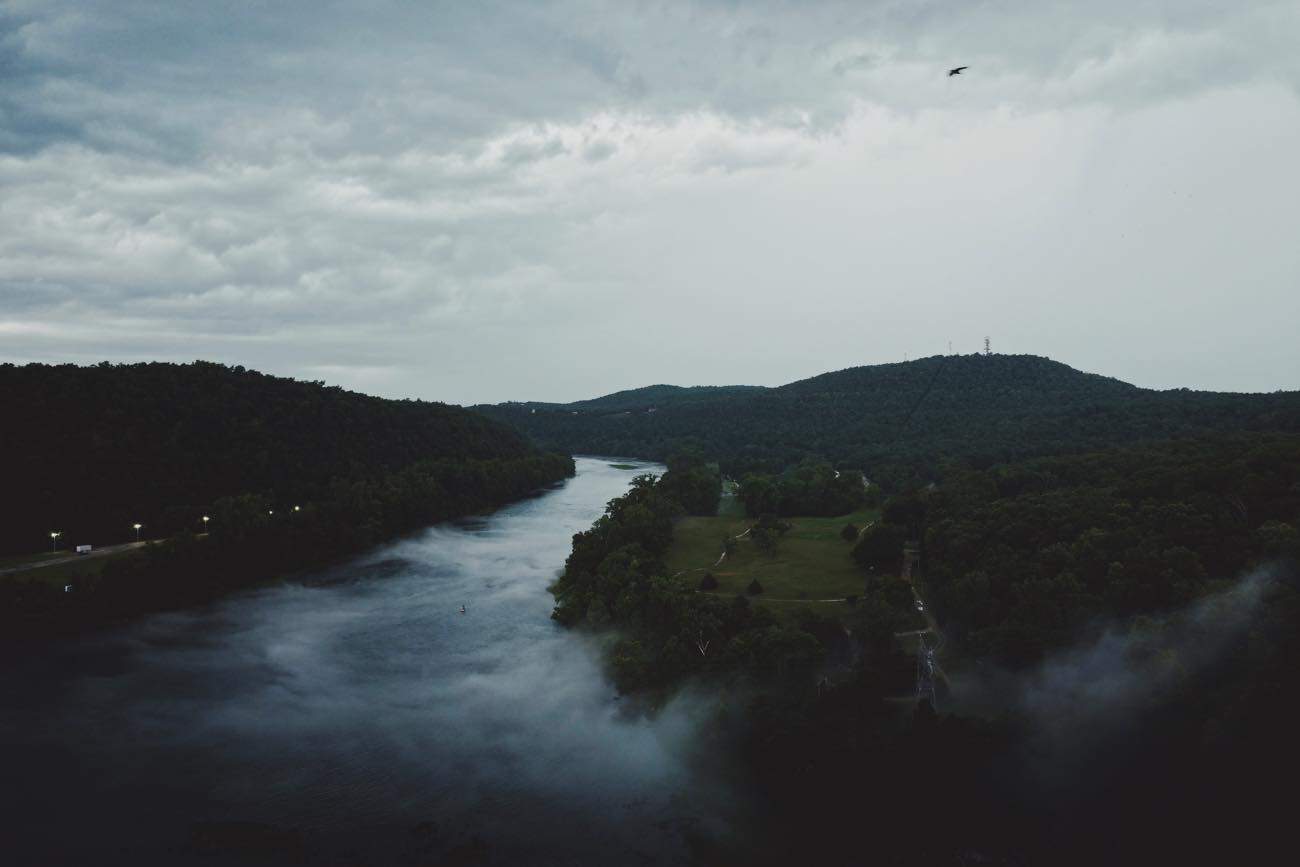 Over the summer, some friends and I went to Bull Shoals for camping and spearfishing.
After our first day there I noticed that in the early mornings and in the evenings the river would get a huge blanket of fog. So I spent part of my afternoon scouting out some spots that I wanted to shoot from. And then, once the evening fog rolled in, I would be prepared — knowing exactly where I wanted to be and what shots I wanted to get.
Here are a few of those foggy dam shots. I have some other shots of the river bank that I'll post later.