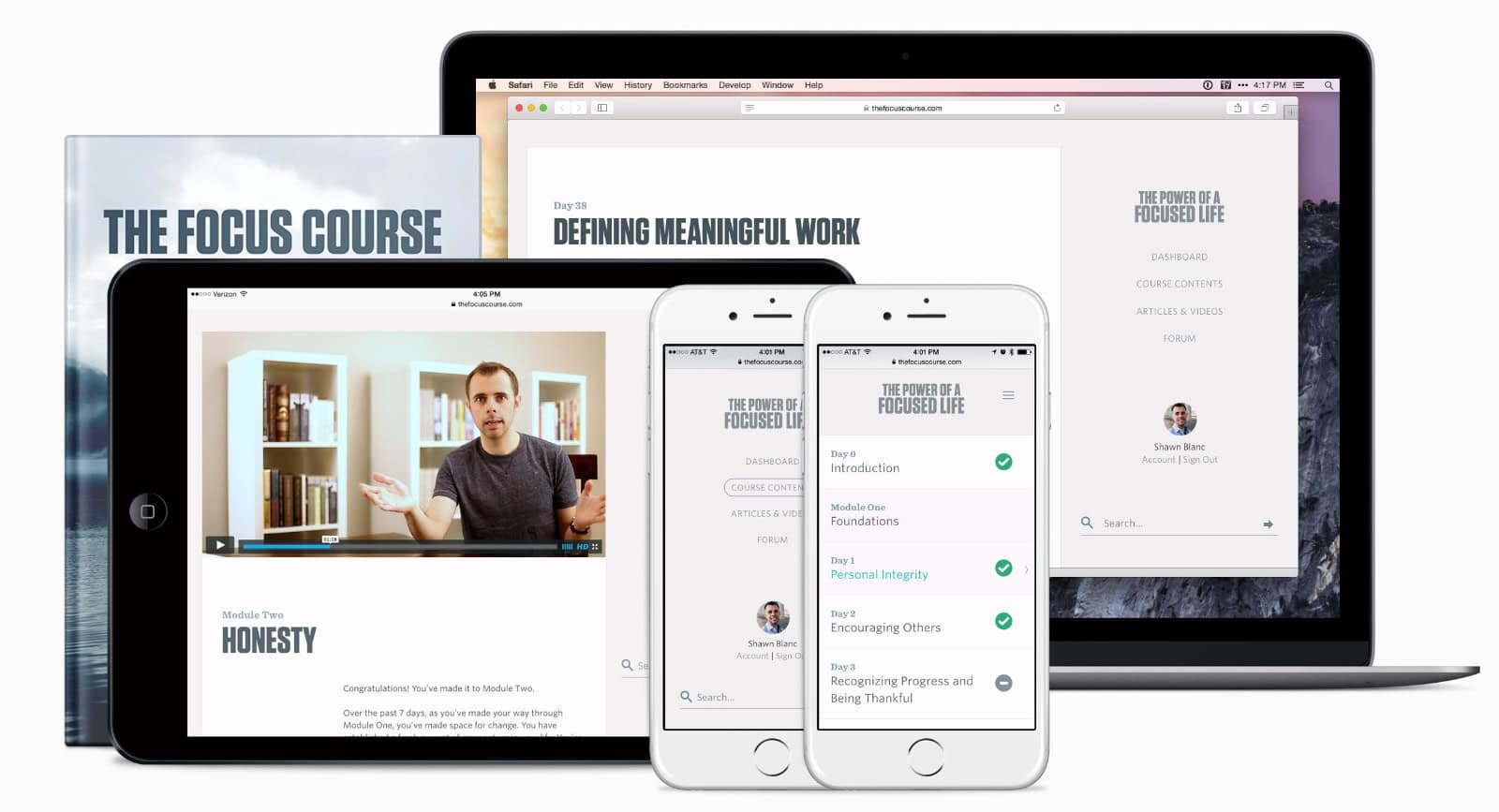 Tomorrow at 10:00am EST, The Focus Course will be available.
This post is to tell you exactly what you'll be getting when you sign up for The Focus Course. And, I hope to convey just how much value there is in the materials.
Over the past 11 months I have spent thousands of hours writing, researching, and architecting the content of this course. I've poured myself into building something that is professional, delightful, informative, fun, unique, and, most of all, very impactful. I am confident that the contents and value of the course are well worth the investment, and I hope this detailed look at everything in the course can help to demonstrate that.
If and when you sign up for the course, you can either start right away or wait to begin until a time that's best for you. Since you'll get lifetime access to the website there is no rush to start immediately.
The course will cost $249. At launch, however, it will be just $199.
That said, here are all the details…
The Course Itself
This is it. A 40-day course, broken down into 5 modules.
Each module centers around a specific theme. And each day you'll be given a fun and simple task to complete along with a teaching lesson about the value, relevancy, and practicality of that day's task.
I've said this before and it's worth repeating: The Focus Course has been meticulously and intentionally designed to lead you along the easiest and most impactful path. It starts out easy and fun and culminates in profound change and understanding.
You are free to take the course at any pace that works for you. The website keeps track of which days you have completed, and you can easily see your progress.
And since you have lifetime access to the course, there is no rush to complete it (or even start it) until you're ready.
Here's a very brief overview of each module:
Module One: Foundations
Days 1-7 focus on personal integrity, creative imagination, progress, reducing distractions, building social support, generosity, and simplifying.
Module Two: Honesty
Days 8-17 focus on who you are and what's important to you; roles, values, vision, legacy, short- and long-term goals, and how to realistically move toward them.
Module Three: Clarity
Days 18-28 focus on how you're currently spending your time and energy, what your potential is, and how to apply change and begin making progress.
Module Four: Action (and Resistance)
Days 29-34 focus on the most common areas of resistance and how to overcome them.
Module Five: Meaning
Days 35-40 focus on joy, fear, meaningful work, finding flow, margin for thought, and community.
Day 41: Conclusion
A wrap-up day will help you take your new ideas, understanding, and life changes and maintain them for the long-run. I also have some advice on how to stay motivated and keep making forward progress after the course is over, and doing work that matters.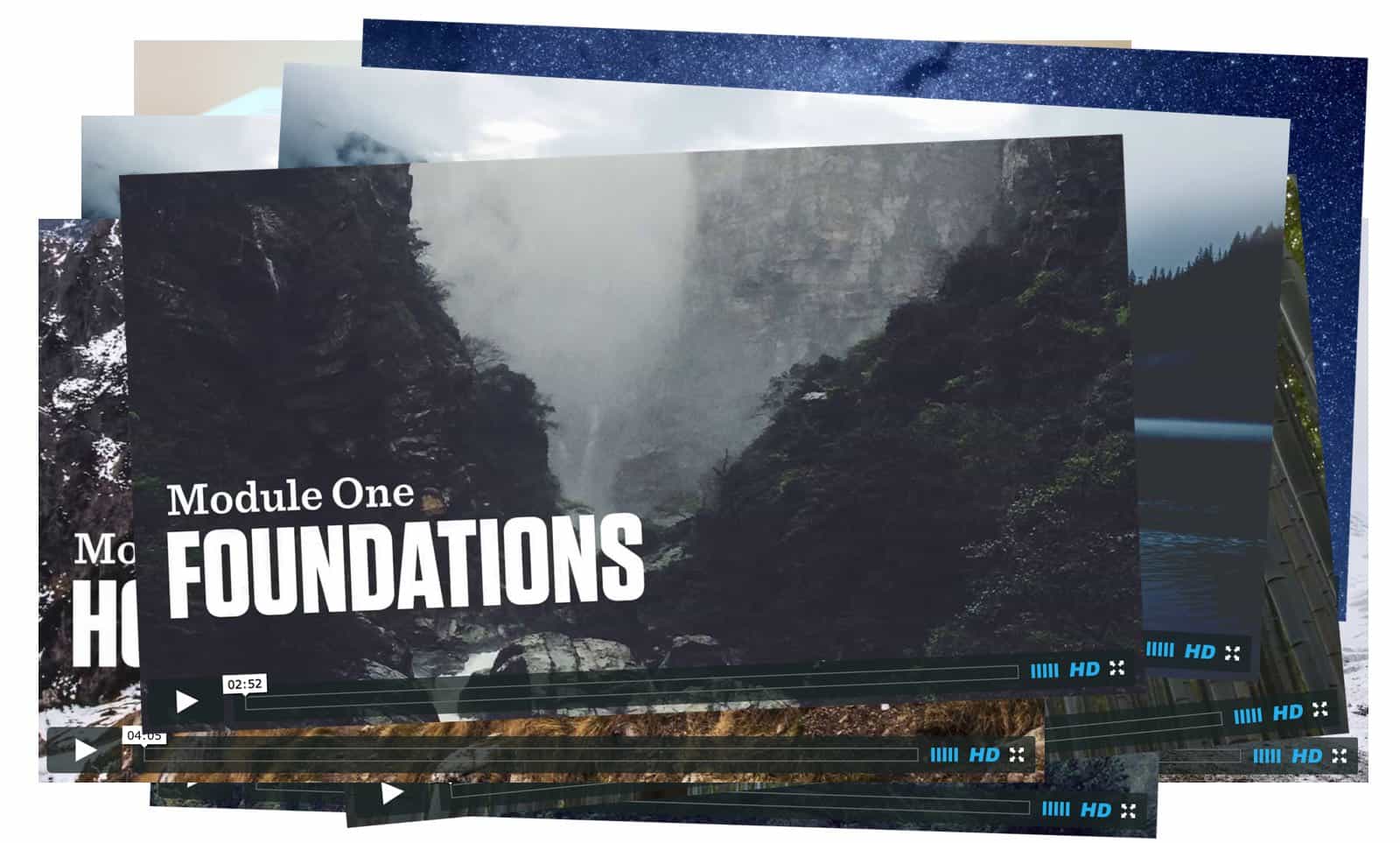 19 Videos + Bonus Articles
There are 8 video teachings that accompany the introduction of the course, the start of each module, and the conclusion.
Additionally, there are 11 bonus videos and articles where I answer the most common questions and struggles related to focus, time management, work/life balance, doing meaningful work, and more.
Some of the bonus videos and articles are:
How to Pick The Right Task When There are So Many Great Ideas
How to Stop Managing Your Tasks and Start Doing Them
Dealing With Distractions
Building Deep Personal Integrity
How to Rest and Recharge
Productivity and Parenting
Dealing with Distractions
How to distinguish between urgent and important
And more…
You can watch the videos right on the website, and all 19 are available to download in HD.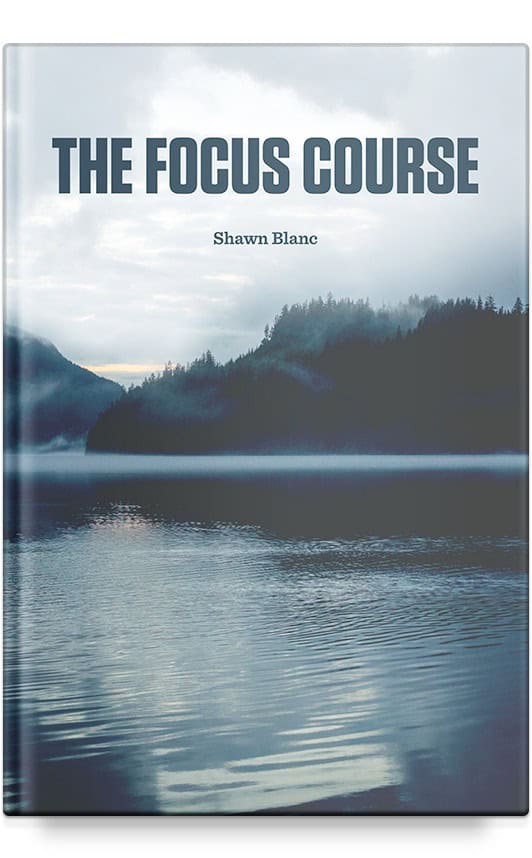 PDF Workbook
If you'd like to save a PDF version of the course to your computer or tablet, or print it out in order to go through the Focus Course in hard copy, this is for you. 273 pages, full-color, and professionally designed.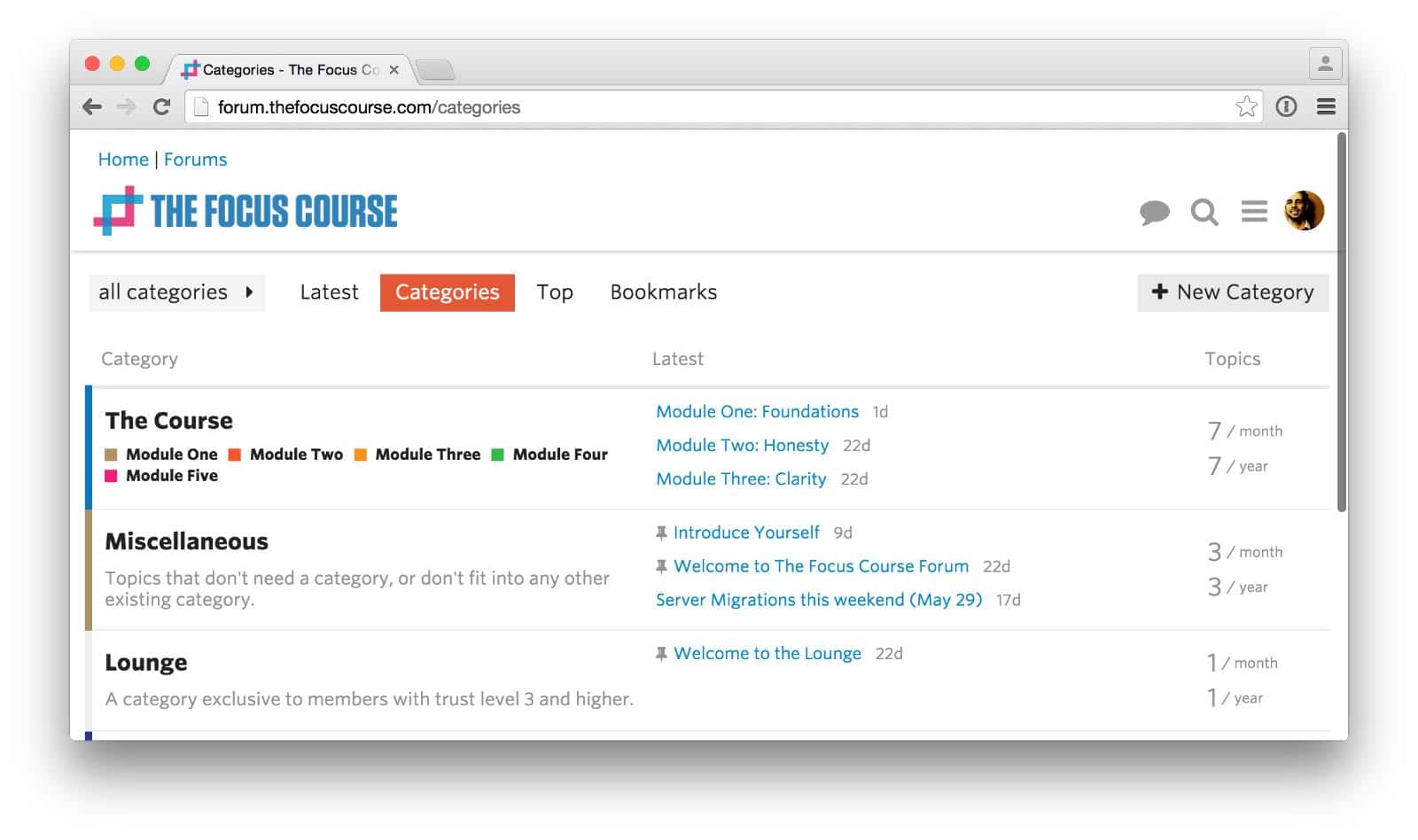 Members-Only Discussion Forum
There is a members-only forum where you can ask questions and share any feedback, ideas, breakthroughs, stories, etc.
The American Society of Training and Development states that those who simply decide to do something have a 25% chance of accomplishing it, whereas those who decide when and where they will do something and who also have someone to report back to have a 95% chance of accomplishing their goal.
In short, the membership forums are for more than just asking questions and sharing ideas, victories, and struggles. They are also there for the sake of accountability to help you as you work your way through the Course.
On a nerdy note, the forum software we use is called Discourse. I realize that most people don't know or care much about forum software, but I do and trust me when I tell you that Discourse is the best option out there. Period. I was ecstatic when I found a way to tie the forum software into the course and install it on an affordable server.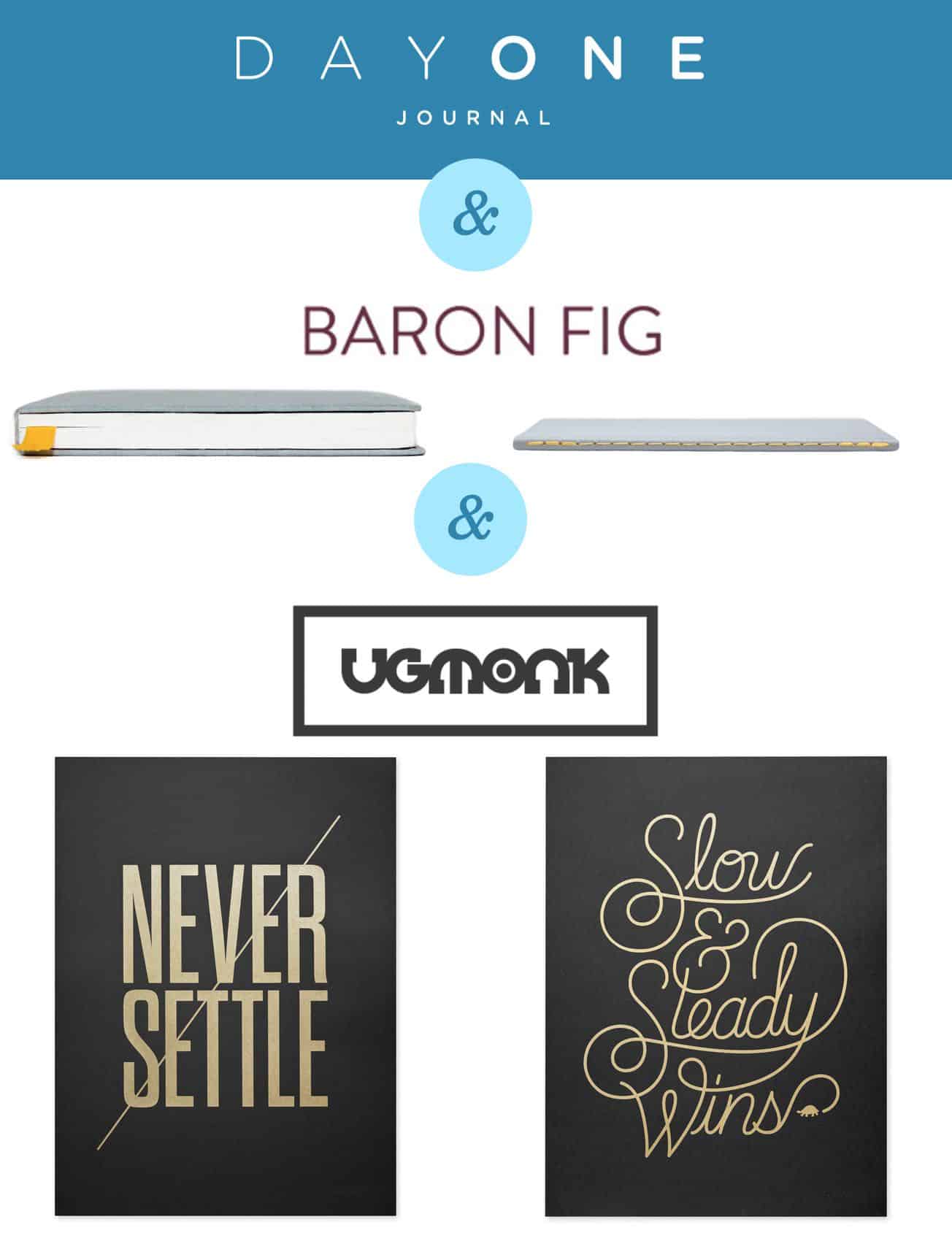 Giveaways
Anyone who signs up for the Focus Course during the first week will be eligible to win one of 44 prizes.
35 copies each of Day One for Mac + iOS
Four Baron Fig Confidant notebooks
Five of the 3-packs of the Baron Fig Apprentice, pocket notebooks
Never Settle Gold Print from Ugmonk
Slow and Steady gold print from Ugmonk
A huge thanks to the Baron Fig, Day One, and Ugmonk for donating these awesome goods to help with the launch of the Focus Course.
And most of all, a huge thanks to you, dear reader. There has been a lot of lead to the launch of the course tomorrow. If you have any questions at all about the course, please don't hesitate to email me.