For over a decade across my teenage years I studied and practiced Karate and Tae Kwon Do.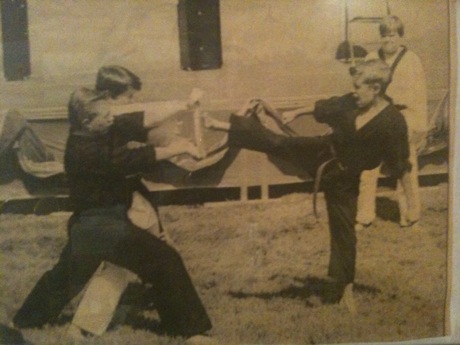 Martial Arts isn't just about kicking wooden boards held by your cringing, fellow fighters. It's also about becoming a better person. A true Martial Artist has physical goals as well as internal values: speed, skill, flexibility, and the ability to take a punch; honesty, integrity, perseverance, and respect.
Every day at Omega Karate we would recite our student creed — reminding ourselves that yes, we wanted to be like Bruce Lee, but we also needed to grow in character.
1. I will avoid anything that could harm my mind or body.
2. I will practice honesty and integrity in all my doings.
3. I will show respect to myself, my instructors, my parents, my fellow students, and my Do Jang (the Karate studio).
4. I will alway honor my word and my commitments.
5. I will see all my tasks to the end.
6. I will use Karate for self-defense only.
It's been nearly another decade since I last tied on my Black Belt, but, because of these values, I never really took it off.