Happy Birthday, Nate
July 31, 2010
Today is my cousin Nate's birthday.
When we were kids, my aunt and uncle would fly him out to Colorado and we would spend our summers working for my dad, playing video games, and blowing our hard-earned cash on comic books at the local shop.
Years later we were roommates in Kansas City, and in 2005 Nate was the best man in my wedding. He's a stand up guy worth celebrating.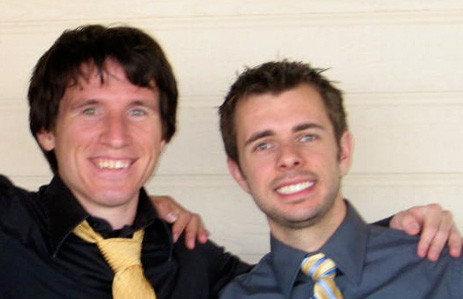 Happy birthday, Nate. (And sorry for the crappy picture. It's the only one I could find.)
Publishing this site is my full-time job. If you enjoyed this article, please consider supporting the site by becoming a member. There are some great perks.